Cool, hot, breezy, mild, rain or cold – this is a confusing time of year, but one thing is for certain – a transitional fur will make you weather the storm regardless of the outside conditions.
When we think fur we think chilly winter days, snow and even downright bone chilling temps – but fabulous fur fashions cover a lot more than that. When the weather cannot make up its mind, you have endless options when it comes to covering up.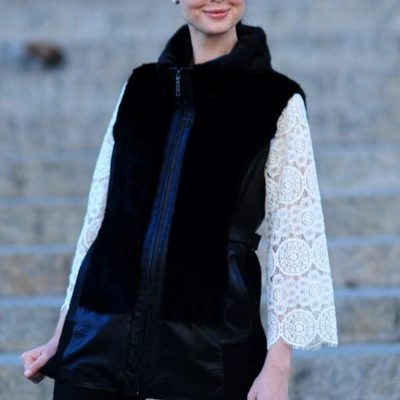 The Vest
A fur vest is the perfect topper to complete your style. Versatile and functional, you can work a vest around an entire wardrobe to accentuate your look. The options are endless as you choose shorter lengths to highlight a great pair of jeans, knit with mink accents to wear as clothing or a reversible vest to give you the two-in-one choice as you reveal fur on one side and supple leather or quilted fabric on the other. Plus, you get to pick the fun details like a zipper closing, drawstrings, possibly a hood or a collarless neckline for a relaxed look. The vest is an essential to your outerwear closet.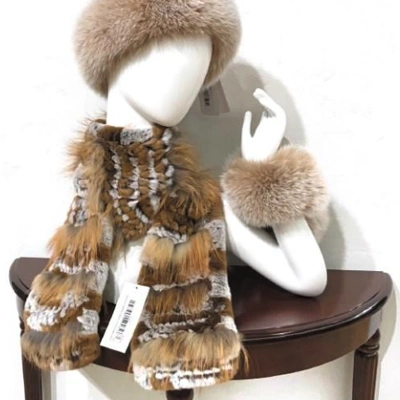 The Scarf
Who knew a simple rectangle could bring so much joy? A scarf is your grab and go accessory to stay cozy while looking fabulous. You'll go wild choosing from soft rex rabbit, fluffy fox, knitted fur for added texture or classic mink. And the color palate covers the rainbow, allowing you to set the mood with the color of your choosing. The scarf will always do the trick and there is no limit as to how many is enough.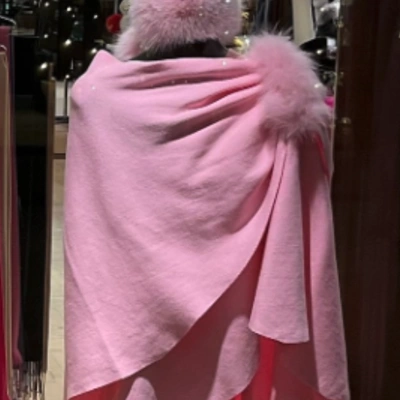 The Cape
Wrap yourself in cashmere, wool or knit in the one-size-fits-all silhouette of a comfortable cape. Choose from fur accents like pom poms or fur trim like fox, mink or sable. Easy fitting and oh so comfortable to simply walk out the door, a cape is perfect for cooler mornings and mild evenings.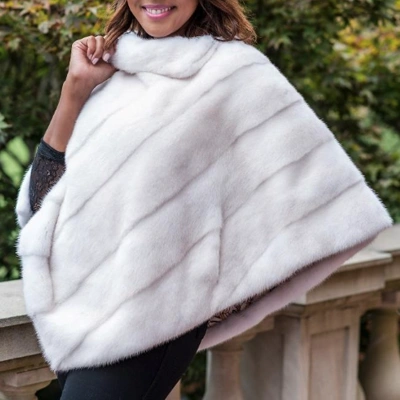 The Poncho
If you are looking for something more substantial to tackle the climate, a fur poncho is sure to turn heads. The luxury of a fine quality natural mink is everlasting as you choose the design, color and trim. With a poncho you'll transform yourself into an instant beauty. Look for outside pockets for function and easy over the head styling to slip on and off. The poncho is a great pick when you need to throw and go.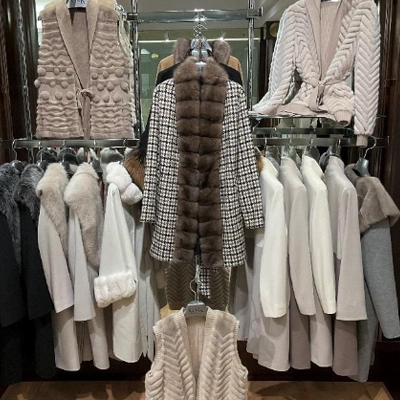 Modern Textile Coats
Step beyond the generic off the rack puffer coat from a commercial retailer and step into pure luxury with the simple elegance of a fine cashmere or wool blend coat. Look for soft and light colors to stand out from a sea of black. Select a pattern that compliments your figure: tailored, fitted, fit-n-flare or swing. Add a fur trim to make it extra special. Be sure the modern coat is hanging in your closet.
And so a "fur" is much more than what comes to mind. You favorite Oklahoma furrier, Geno's and Koslow's Luxury Outerwear has all these options in stock for you! Let our expert fur fashion specialists show you your next new transitional fur that you'll enjoy wearing for years to come. Our store is filled with the finest furs
We are conveniently located at The Shoppes at Northpark at 12016 North May Avenue, Monday thru Saturday 10:00am – 5:00pm. For our customers, we'll see you soon to pick up your storage coats and we hope you'll explore the amazing selection we've filled the store with this season. And for anyone new to our fine fur shop, Geno's and Koslow's welcome you to see what transitional fur you'll add to your wardrobe this winter.
Fur is fashion and we are sure the fashion selections available to you at Geno's and Koslow's Luxury Outerwear are extraordinary!
https://genosandkoslows.com/wp-content/uploads/blog_others-1.webp
614
1105
Tom
https://genosandkoslows.com/wp-content/uploads/logo_gk-main-5.png
Tom
2023-10-16 10:57:33
2023-10-16 11:06:12
The Other Furs